Leadership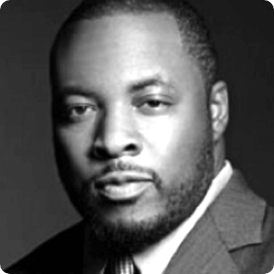 Saafir Rabb
Chairperson
Saafir leads the Interculture team in providing clients with culturally competent business solutions. Initiating his career at the intersection of community development and social enterprise, his work has improved results for efforts ranging from business development and job creation, to drug treatment and affordable housing. In the U.S. and internationally.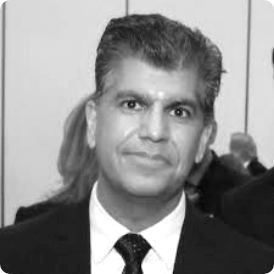 Shehzad Rokerya
Trustee
Shezad is Executive Chairman of The Interlink Group, a 26 year-old merchant bank with over $70 billion in transactional experience across multiple asset classes including financial services, industrials, real estate, telecom, media, technology and energy, where equity requirements range from $100 million to $1 billion per transaction. He counsels political leadership and Fortune 100 CEOs on strategic issues. He attended McGill University and Western State Law School and is a graduate of Harvard's Kennedy School of Government and Oxford University's Said Business School.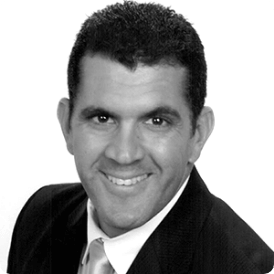 Dr. Omar Ezzeldine
Trustee
Omar is a Director at Santa Ana Unified School District in Orange County, California. He is an adjunct assistant professor at the USC Rossier School of Education, and serves on the Academic Senate. His focus has been to develop teacher leaders, increase student achievement and engender a culture that values education as a gateway to civic and international engagement. He is an experienced educational leader with a demonstrated history of managing schools and programs. He previously served as Principal of Emirates National School, the New Horizon School - Pasadena, and Asst. Principal at Tustin High School.
Dr. Jihad Turk
President
Jihad Turk is the founding President of Bayan Islamic Graduate School, the nation's first Muslim graduate school to offer accredited Master's degrees in the fields of Islamic Studies, Education, Chaplaincy and Leadership. Jihad previously served as the Imam/Director of Religious Affairs at the Islamic Center of Southern California, LA's oldest and largest mosque. He is a sought after national speaker on issues related Islam, Muslims in America, Muslim Reform Movements, Ethical Leadership, and Spiritual and Identity Formation of Youth. Additionally, Jihad has committed himself to building bridges across faith communities to collaboratively address issues of homelessness and poverty.
Dr. Sara Deen
Trustee
Sara is a cosmetic dentist, and has held clinical teaching positions at her alma mater (UCSF) and other universities. She is a leader within her local Muslim and interfaith communities, as a founding member of the Community Organizing Council at the Islamic Center of South Bay-Los Angeles, and a founding member of the Women's Interfaith Group of the South Coast Interfaith Council (she is also a recipient of the organization's Interfaith Unity award).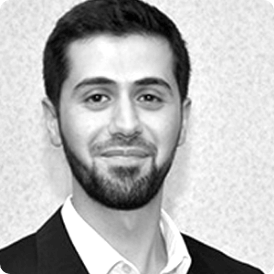 Seyed Hadi Qazwini
Trustee
Seyed Hadi is currently pursuing his Ph.D. in Religion and Islamic Studies at the University of Southern California in Los Angeles. His academic interest and research centers on Islamic intellectual history, with a focus on theology, law, and Imami-Shiʿism. He graduated from Bayan Claremont in 2014 with an MA in Islamic Studies and Leadership, and prior to that he graduated from the Shiʿi Islamic Seminary of Qum. He serves as an Associate Imam at the Islamic Center of Orange County in Costa Mesa, and is an educator and lecturer for many Muslim organizations and mosques around the world.